Sky Sports News senior reporter Rob Dorsett analyses Gareth Southgate's 25-man squad for this month's Euro 2024 qualifiers against Italy and Ukraine…
The "new" Gareth Southgate wants to talk less about politics, and more about football. That much is very clear.
While in the past Southgate was often held up as the figurehead and spokesperson for the whole of the English game, now he wants to talk about, and be judged by, what happens on the pitch.
And it's obvious the England boss will not be swayed by moral dilemmas when it comes to picking his players.
England manager Gareth Southgate claims it's difficult for him to stick to his philosophy of picking on form due to a lack of depth in certain positions

As such, Kyle Walker and Ivan Toney have both been included in the first squad for the Euro 2024 qualifiers, despite their off-the-field controversies.
"I don't think I can add anything to what I said earlier, on that", was the fairly curt response, when Southgate was asked a second question on whether Walker's previous off-field indiscretions should count against him now.
Walker is currently under police investigation for allegedly exposing himself in a North West bar, three years after he was reprimanded for breaching coronavirus restrictions.
The first answer admitted that it was a difficult situation, explained that the England boss and the player had spoken about it but in the end, with Walker back playing for his Manchester City, who was he to judge him on anything other than football? He has, of course, been found guilty of no offence.
There was no moral warning, when it came to explaining why he'd included Toney, either, despite the Brentford striker admitting a host of breaches of football's strict gambling laws.
Southgate's focus is the football, and he wants to be judged on that alone.
Regular game time at club level no longer relevant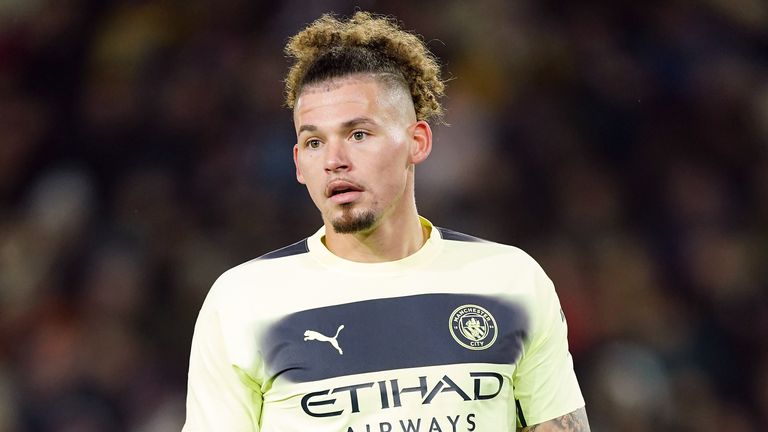 The other thing that stood out for me, in the first squad announcement since the World Cup, was how Southgate's original managerial philosophy is now dead in the water.
When he took the England manager's job in 2016, he said in order to be playing for your country, a player had to be playing regularly, and playing well, for his club.
"Impossible", is how he now describes trying to stick to that mantra.
So Harry Maguire is in – even though he's only made one Premier League start for Manchester United since early January – and Lewis Dunk is still out – even though the stats will tell you he's one of the best-performing centre backs in the Premier League.
Kalvin Phillips is in – even though he's played only 55 minutes for Manchester City since the World Cup – and James Ward-Prowse is still out – even though he is still playing weekly at a consistently high level.
Southgate says he's learned from talking to other international managers that form is not enough. He says he's learned that England must play their best players to beat the best teams in the world, whether or not those players are getting regular minutes with their club.
And it's clear there was never going to be much experimentation in this England squad. Italy away and Ukraine at home in the space of four days is about as tough as it gets, when it comes to kicking off a qualifying campaign.
Toney selection the overriding headline
Southgate says Ivan Toney's good form for Brentford has earned him a call-up to the squad

So, overall, Southgate has stuck with the tried and tested, his most trusted squad members, to try to get England off to a winning start.
It's now clear that Trent Alexander-Arnold's brilliance going forward doesn't offset, in the England boss's mind, how porous he is defensively.
And it's now also very clear that the Liverpool wing-back is behind Walker, Kieran Trippier, and Reece James in the England pecking order.
In fact, this squad looks very similar to the one that Southgate picked for the Qatar World Cup. There are only four new additions compared to the squad he chose in November, and two of those – Chilwell and James – were fully expected to be recalled, having recovered from injury.
And so Toney is the overriding headline.
The free-scoring Brentford striker earned a goal and an assist on the eve of this squad announcement, which helped cement his place for sure. Southgate says he's playing too well to be overlooked.
And his inclusion – instead of the bang in-form Ollie Watkins, or the tried-and-trusted Callum Wilson – is a perfect example of Southgate's newly-found football focus.