Nikola Jokic is one of the best NBA players of the 2022-23 season. The Denver Nuggets big man has been exceptional so far, which is why he's among the favorites to win the MVP title.
If Jokic wins the title, it will be his third. Considering that only eight players in the league's history have won three or more MVP awards, the 6-foot-11 center will join the elite company if he achieves this feat.
The Joker will have a chance to show off his skills on Thursday night against the Detroit Pistons (16-54). Jokic hasn't dealt with any major injury problems this season, which is why he'll be available for the matchup in the Motor City.
---
Nikola Jokic will be available on Thursday night against the Detroit Pistons
The Denver Nuggets hold a comfortable lead over the other teams in the Western Conference. With a 45-23 record, the Nuggets are 4.5 ahead of both the Sacramento Kings and Memphis Grizzlies, who are 41-27.
However, Nikola Jokic and his team have lost their last four games, which may be concerning. While it's unlikely that they will lose their top spot in the conference, this losing streak may negatively impact Jokic's MVP chances.
The 28-year-old center has been very consistent this season and his efficiency has been incredible. He's also been relatively healthy, which is why he's missed only eight games.
You may be interested in reading: When is NBA MVP announced 2023? Date and time for announcement explored
The last time Nikola Jokic missed a game was against the Minnesota Timberwolves on Feb. 5. He's appeared in 15 games since then, averaging 24.4 points, 13.7 rebounds and 9.5 assists per game. Jokic has converted 62.5% of his shots in this period as well.
---
Nikola Jokic's career stats against Pistons
In their first matchup this season, the Detroit Pistons defeated the Nuggets by two points in Denver. Jokic had 31 points, nine rebounds and 10 assists, but that wasn't enough to beat the Pistons.
With this loss, Jokic's record against the Pistons is 9-5. The Denver Nuggets superstar has averaged 20.8 points, 9.1 rebounds and 6.1 assists per game against the Pistons in his career.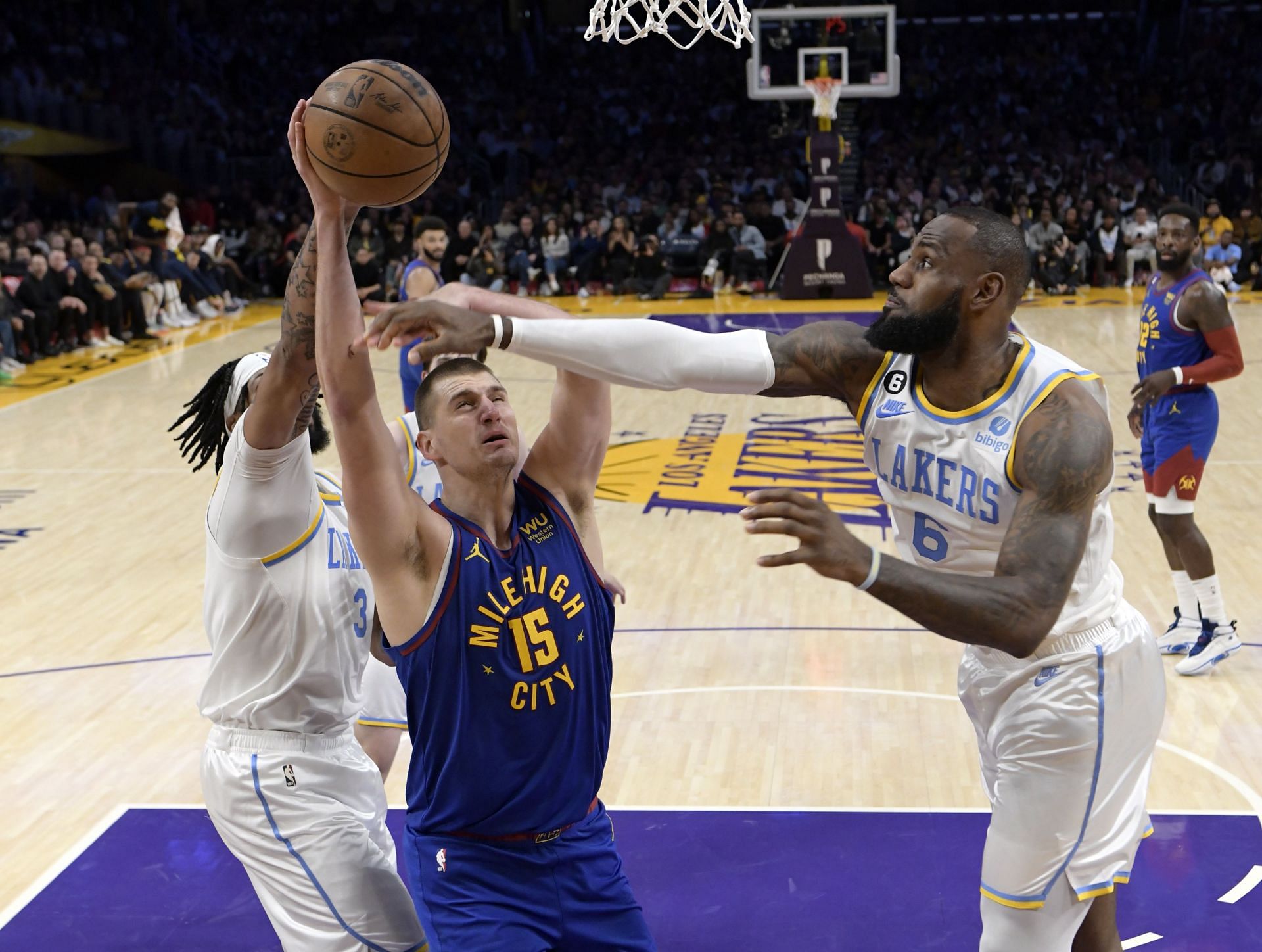 The big man has started in 13 of these games and will play in his 15th career game against the Pistons on Thursday night. Considering that the Pistons have the worst record in the league, Nikola Jokic will likely have a dominant performance.
You may be interested in reading: Joel Embiid vs. Nikola Jokic: Examining their individual stats in every category and MVP credentials for the 2022-23 NBA season
Jokic has had several impressive performances against Detroit. However, his greatest performance against the Pistons came on February 2, 2020, when he recorded a triple-double with 39 points, 10 rebounds and 11 assists.