Ja Morant has been handed an eight-game ban for "reckless" conduct after he brandished a gun in a social media video.
The NBA has suspended Memphis Grizzlies guard Morant for eight games without pay, after determining that him holding a firearm at a club in suburban Denver earlier this month was "conduct detrimental to the league".
Morant will miss his sixth game on Wednesday when the Grizzlies play in Miami. He will miss the next two games and be eligible to return on Monday when Memphis play Dallas.
The games already missed will count towards the suspension, and Morant will forfeit about $669,000 in salary.
"Ja's conduct was irresponsible, reckless and potentially very dangerous," NBA Commissioner Adam Silver said in a statement.
"It also has serious consequences given his enormous following and influence, particularly among young fans who look up to him.
"Ja has also made it clear to me that he has learned from this incident and that he understands his obligations and responsibility to the Memphis Grizzlies and the broader NBA community extend well beyond his play on the court."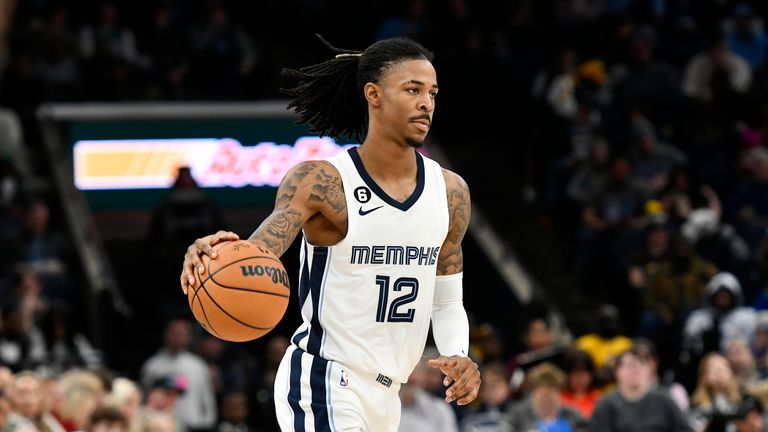 Silver met with Morant in New York on Wednesday shortly before announcing the league's decision.
Based on the information obtained during its investigation, the NBA concluded that the gun at issue neither belonged to Morant, nor was it brought by him into the nightclub, and wasn't displayed by him beyond a brief period.
The investigation also did not find that Morant possessed the gun while traveling with the team or in any NBA facility, and the Colorado authorities did not find sufficient cause to charge Morant with a crime.