Dominic Thiem believes that Novak Djokovic will overcome the disappointment of missing the Miami Open this year if he is allowed to take part in the US Open.
Due to the US government's COVID-19 mandate, which bars any unvaccinated person from entering the country until May 11, Djokovic will not be able to take part in the Miami Open.
While he initially stated that he had applied for special permission to compete in the event, Djokovic confirmed on March 6 that he had withdrawn from the tournament after failing to secure an exemption.
Thiem, speaking on Eurosport's Ruud Talk, stated that Djokovic will get over the disappointment of missing the Miami Open as well as the BNP Paribas Open if American travel rules change in time to allow for his participation in the US Open later this year.
"I guess the main thing for Novak is that the rule changes in some weeks that it's probably a hundred percent sure that he can play the US Open and probably that's more important for him as he already has I don't know, 36, 37 Masters 1000 titles. So I guess it's more important for him that he's able to play the US Open in September," he said.
"It's been four years, I guess, that he hasn't played there. So, let's see if he's gonna be in Miami," Thiem added.
---
Casper Ruud calls Novak Djokovic's 2023 Indian Wells ban "silly"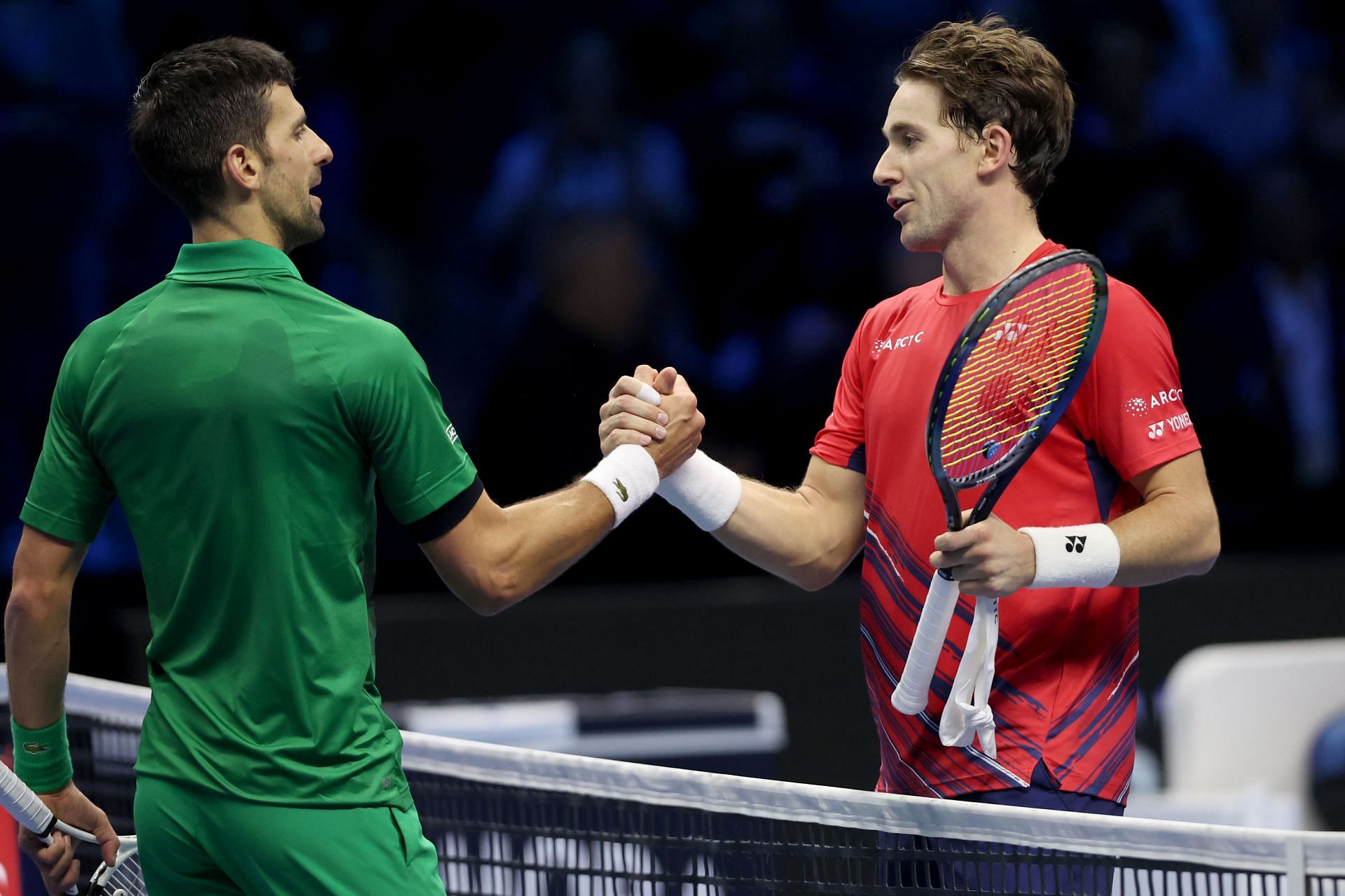 Norwegian tennis ace Casper Ruud has termed Novak Djokovic's 2023 Indian Wells ban "silly."
Djokovic withdrew from the BNP Paribas Open at Indian Wells after his exemption request was rejected. The World No.1 is currently not allowed to enter the USA due to the country's vaccine mandate.
Asked to comment on the situation in an interview with Eurosport on the latest episode of Ruud Talk, Ruud said that the whole rule is "silly" and "childish".
"Yeah, I mean, it's not up to me to say whether it's fair or not. I think the rule is silly if he [Novak Djokovic] is not a threat to the community at all at this stage whether or not he's vaccinated, so that's something that I can say. It's a bit sort of childish because the rule changes in a couple of weeks so they couldn't might as well change it already," he said.
Rudd, however, added that "rules are rules" and that he is confident that everything has been tried to make it happen for Djokovic.
"But rules are rules and I'm sure they have tried everything that they can. With the context that Novak has, I'm sure that everything has been tried, and it hasn't been possible," he opined.