Coppin State University has fired coach Juan Dixon after six seasons in charge of its men's basketball program. Dixon, a former NBA player and Maryland Terrapins star, had a 51-131 record with the Eagles.
Derek Carter, Coppin State's athletic director, praised Dixon for his contributions to the program in a statement:
"Coach Dixon has been a valuable member of our community and we are grateful for his hard work and dedication to our student-athletes. He has made significant contributions to the Coppin State men's basketball program and we wish him all the best in his future endeavors.
"We are committed to finding a coach who can help us achieve our goals both on and off the court. We want someone who can build a winning program while also instilling our values of academic success and personal growth in our student-athletes."
Juan Dixon never had a winning season with Coppin State. His best year was in the shortened 2020-21 season, leading the Eagles to the Mid-Eastern Athletic Conference Northern Division regular season championship.
"I'm extremely grateful for the opportunity that was given to me to lead the Coppin State men's basketball program," Dixon said in a statement. "While we didn't achieve all of our goals on the court, I'm proud of what we were able to accomplish off the court.
"We were able to make a positive impact on the lives of our student-athletes and in the community, and that's something that I will always be proud of."
Nevertheless, Dixon's tenure was mired in controversy due to his personal life. The former NBA player cheated on his wife, Robyn, before getting married in Jamaica. Their wedding was even televised on the season seven finale of "Real Housewives of Potomac."
Also Read: "Game was horribly officiated", "My bracket is TOAST" – Fans react to Texas A&M-Corpus Christi beating SEMO in the first game of the tournament
---
Juan Dixon's alleged role in ongoing lawsuit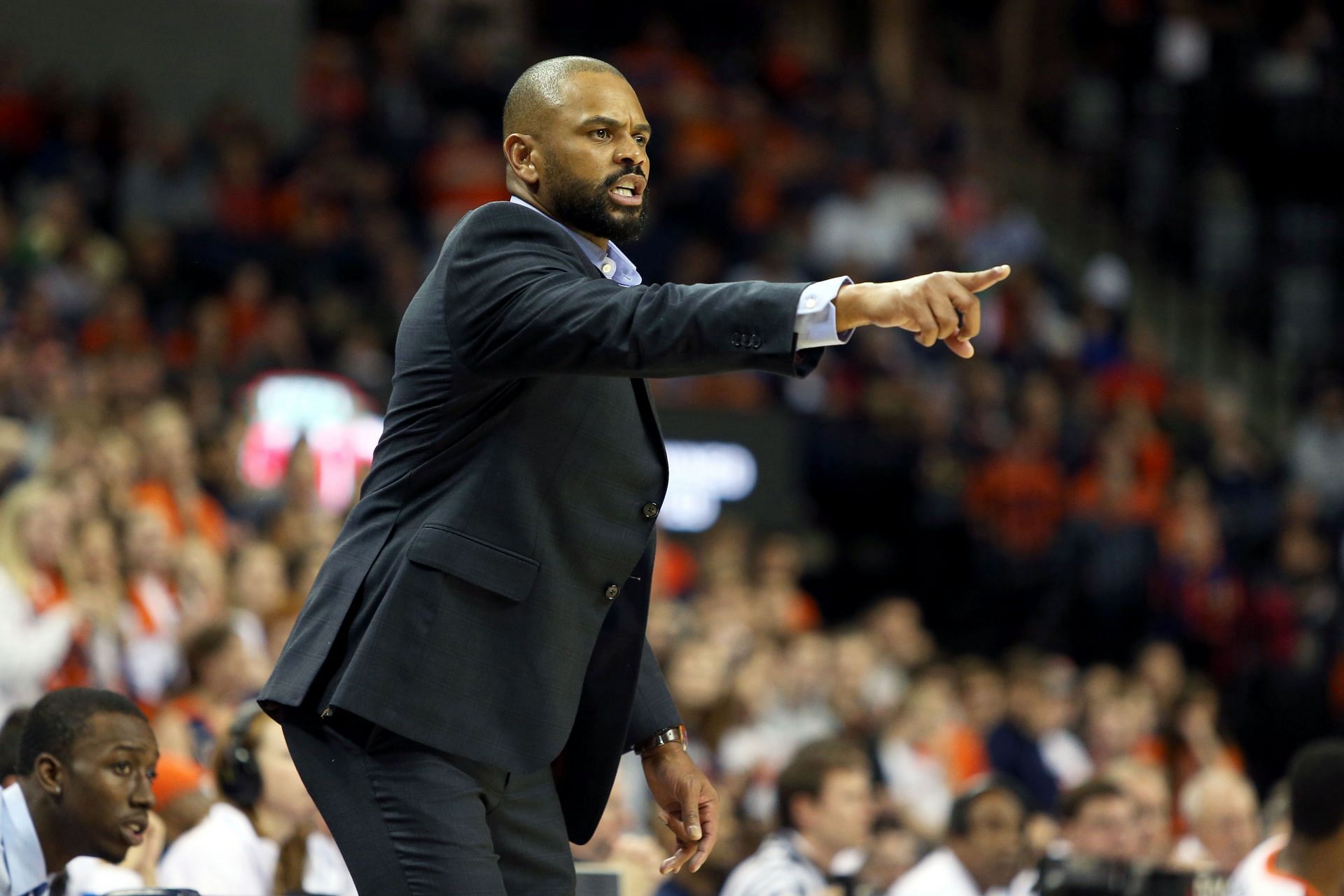 Apart from the allegations of cheating on his wife, Juan Dixon was also involved in two more scandals that could have contributed to his firing. Dixon was seen with Breanna Gross, Coppin State's director of basketball operations, at a Virginia laundromat.
Fans accused Dixon of cheating with her, but he has denied having any relationship with Gross. Dixon and Coppin State were also named in a lawsuit filed by Ibn Williams, a former Eagles player who was catfished by former assistant coach Lucien Brownlee.
Williams reportedly asked Dixon for help but didn't do anything to help him. He lost his scholarship due to the incident, while Brownlee was fired by the university.
Also Read: What happened to Suzy Merchant? Health issues and car accident explored as MSU women's coach steps down
Edited by Juan Paolo David